A Year Look into the Future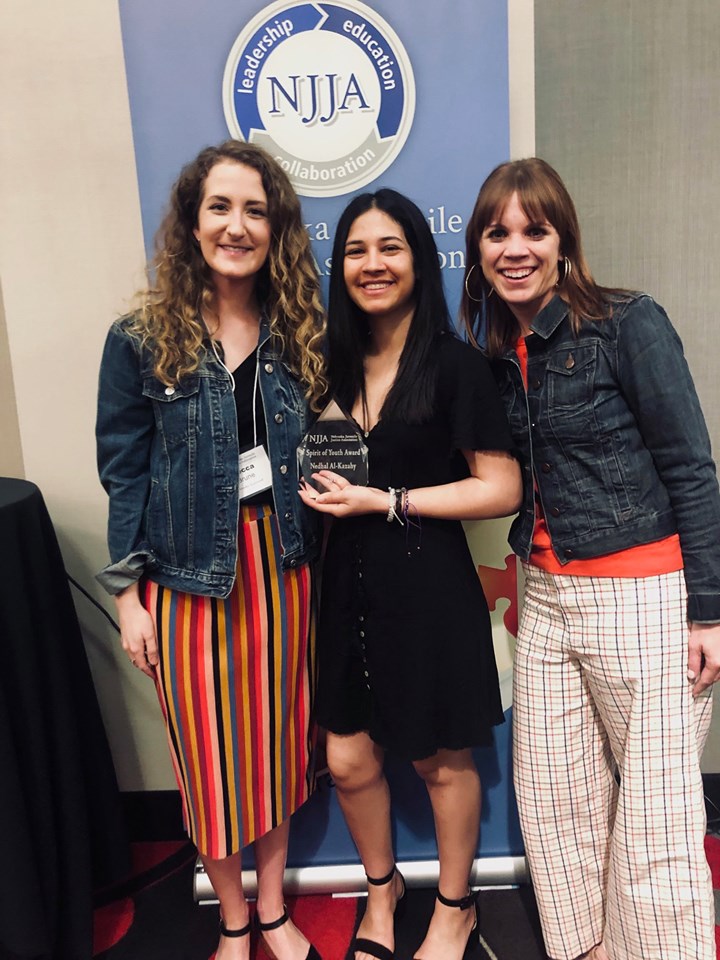 Note: This is a guest post from Nedhal Al-kazahy, Nebraska Appleseed's Child Welfare Youth Fellow.
See the original post on Nebraska Appleseed website.
Since beginning my internship at Nebraska Appleseed in April 2018, I've had many amazing opportunities come my way.
I've used my experience as an advocate. I created a Tips sheet on how to have successful meetings with young adult advocates for all nonprofit organizations, including Appleseed. One side of the tip sheet is for young adult advocates on how they can make the meeting successful for themselves. The other side is for the meeting facilitator on how they can make the meeting more welcoming for the young adult advocates, how to make sure the meeting isn't too stuffy and professional, making it harder for young advocates to speak up.
I've used my voice as an advocate. As a guest speaker for Youth Leadership Lincoln, I spoke about the work that I've done while at Appleseed. I've testified for Legislative Resolution 418, introduced by Senator Howard, on the disproportionality of minority families and children in the foster care and juvenile justice system. Advocating for this resolution is so close to my heart. It was an awesome experience testifying in front of senators, sharing my story, and how important it is for these systems to understand the impacts they have on families of color. My interest in racism in the system was influenced by when I was in the system. I was targeted more than white foster kids and that didn't sit well with me as I got older. When you're young, it doesn't mean much because you don't think that the people you are supposed to trust would purposefully target you just because the color of your skin. As I got older, it became more clear to me that people are this way and this may not change, but I can raise awareness about racism in the system and fight for change.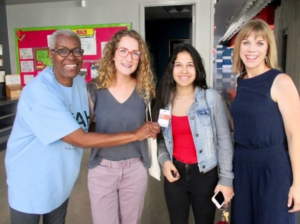 After my testimony, Senator Howard approached me to ask if I'd like to be a legislative page for the 106th session. Of course, I said yes. Now, I'm a legislative page for the 106th legislative session. I have to tell you, it's been one of the best experiences so far. I've learned so much about the legislature, bills, and committees that I would have never learned if I hadn't accepted the job offer. I'm truly grateful for this opportunity that I was given. I enjoy hearing all of the debates on the floor up front and getting the behind the scenes that most people don't. Another great thing about working at the Capitol is that it is a foot in the door for the future career work that I want to do.
Additionally, I was awarded the Spirit of Youth Awardby the Nebraska Juvenile Justice Association. I was nominated by Nebraska Appleseed, LEAP Scholars, and The Hub. I can't even explain beyond words how much it means that the three organizations I am involved in nominated me for the award. To know that they all see what I have gone through, how I keep pushing through, and now want to give back by helping others who are like me, means everything.
I hope that other advocates with similar experience in the foster care and juvenile justice system can realize the power their voice has in changing these systems like I have.
https://www.njja.org/wp-content/uploads/NJJA-NEW_LOGO_Silver-1030x234.png
0
0
Traci Webber
https://www.njja.org/wp-content/uploads/NJJA-NEW_LOGO_Silver-1030x234.png
Traci Webber
2019-05-14 21:28:18
2019-05-14 21:29:18
A Year Look into the Future - by 2019 Spirit of Youth Award winner, Nedhal Al-kazahy